Why Your Business Needs An Evacuation Plan
Tuesday, May 17th, 2022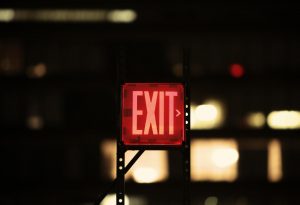 An emergency evacuation may be required at any time. Weather-related events such as hurricanes, floods, and fires, as well as human-caused emergency situations such as civil disturbances, chemical spills, and explosions, are examples of events that can prompt an evacuation. Unplanned events like these don't give employees time to make mistakes, which is why having an evacuation plan in place from the start is the best kind of preparation for these unexpected and disastrous events.
Having an evacuation plan not only provides employees with the best tools for safely exiting the building but also allows them to do so in a calm manner.
Being calm is especially important in these situations because it prevents disorganization and panic. All of this is only possible if employees have access to everything required for an evacuation plan. This means that the employer must provide things like:
Designated evacuation wardens and team leaders to ensure that everyone safely exits the building 

Drills to prepare for the actual event

A well-established emergency evacuation route and staging area

Employees should receive the appropriate training in areas such as equipment shutdown, first aid, and how to use emergency equipment such as fire extinguishers.

Maps of evacuation
In the event of an evacuation, visual communication such as signs, labels, and floor tape can be used to mark pathways and emergency equipment.
All of these things are useful for preparing employees for these situations. Aside from the goal of keeping employees safe, having an emergency evacuation plan is a good idea because OSHA has the authority to cite businesses that do not have one in place. Law requires emergency evacuation plans, which serve as a safeguard against avoidable accidents, which can end up costing the company even more money in legal fees.
Whether or not an employer decides to develop an evacuation plan, they must keep in mind that it saves them money in the long run, and more importantly, it saves the lives of their employees in the event of an emergency evacuation.
Vitel Communications
Vitel Communications can help your business with the correct design and installation of life-saving equipment. If your business is in need of our services, please give us a call at 1-877-66VITEL.