Why Does Your Business Need 24/7 Security System Monitoring?
Tuesday, June 27th, 2023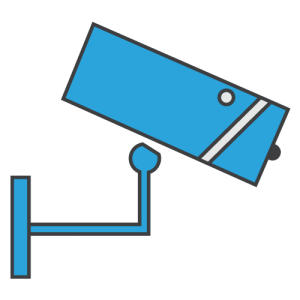 What would you do if your business experienced a security breach when no one was around? For a quarter of American businesses in 2022, security incidents increased.
Without a security system, your business is vulnerable to these threats. With 24/7 monitoring, you can protect your business and have peace of mind knowing that trained professionals are keeping an eye on your premises around the clock.
How Does 24/7 Monitoring Work?
24/7 security monitoring systems combine surveillance cameras with remote monitoring by technicians. This team notifies you when necessary so you can focus on running your business, not securing it.
Security cameras come in different varieties for different needs. When choosing cameras for your business, consider these options:
Continuous video recording (CVR).

 Record camera footage for later use.

Motion sensors.

 Save energy with cameras that turn on when the motion sensor detects movement.

Wireless or wired.

 Wireless cameras reduce the clutter and hassle of cords running along the walls of your business.
A team of security professionals can help you decide which cameras are best for your business.
What Are the Benefits of 24/7 Monitoring?
If you're a business owner, business security systems offer many benefits because they:
Prevent fraud.

 Businesses lose a percentage of their income each year to fraud. 24/7 monitoring can reduce fraud and prevent it from occurring.

Prevent theft.

 Theft impacts small businesses the most. Every minute, shoplifters steal over $25,000 from small businesses.

Monitor staff.

 Employee theft affects 64% of small businesses. 24/7 monitoring prevents this risk.

Reduce vandalism.

 Security cameras are more effective at deterring crime than traditional alarm systems. Their presence reduces the threat of vandalism.

Improve trust.

 Customer's peace of mind increases when a business has security cameras. 24/7 security system monitoring protects customers in all areas of the business.

Increase sales.

 Security monitoring offers insight into customer traffic throughout your business. Use this information to rearrange your store and increase sales.

Ensure compliance.

 HIPAA and SEC regulations require security systems for compliance. 24/7 security monitoring systems meet these needs.

Notify law enforcement.

 Your team of security technicians will notify authorities if the need arises.

Reduce security costs.

 Security monitoring systems reduce the need for extra security personnel. 24/7 security monitoring systems are an affordable solution for your business.

Scale security.

 You can add more cameras to increase your coverage as your business grows.

Mitigate lawsuits.

 Video surveillance provides a record of everything that happens at your business.
Secure Your Business With 24/7 Security Monitoring Service by Vitel Communications
24/7 security monitoring is a smart investment for your business for a multitude of reasons. At Vitel Communications, we offer 24/7 monitoring, including security monitoring, fire and security alarm monitoring, and more. Our technicians are on call and ready when you need them, day or night. Don't wait up worrying about your business — leave that to us.
Call 1.877.66VITEL for a complimentary security service consultation. We've served Amarillo and the Tri-State area since 1984, and we'd love to serve you too.