When To Get A Security System Inspection
Tuesday, July 6th, 2021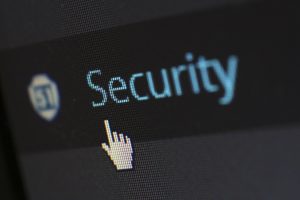 If you are running a business, many things may cross your mind when it comes to your company's safety. You should never have to question whether or not your security system is functioning properly. There are steps that every business owner should follow to ensure that their security system is living up to its full potential and keeping you safe. It's better to take the time to do it now than to have to regret not doing it in the case that something should happen. 
Reasons why you should run a test
We all know that bad things come in threes. Don't let your security system failing to be one of them. Here are some of the most common reasons to test your security system.
When you have any service done to your business. Sometimes, maintenance can interfere with how your security system functions. 

If you have done any major remodels. Remodeling your business can sometimes affect the way that your system performs. 

If you have changed your phone or internet services. These lines can sometimes disturb the effectiveness of your security system. 
Of course, these aren't the only reasons as to why you need to test your system. But, they are some of the most common. If you don't have any of these instances occurring, it's still important to check your system at least once a month. 
Specific components to test
A security system has many components that all work together to ensure your safety. Here is a list of what to test specifically and why. 
Camera- You must make sure your security camera is functioning so that you will be able to go back and see exactly what happened or who was there in the case of an emergency. 

Motion sensors- Motion sensors help detect any movement in the area when there isn't supposed to be any. It's important to your security system that these are working. 

Door sensor- This will alert you when the door opens or closes.

Window sensor- Window sensors let you know when a window has been opened and the location of that window. 

Glass break detector- This will alert you if there has been a break in through the glass, such as windows. 

Smoke alarm- Obviously, this will alert you if there is any kind of fire or smoke in the building.  
Does your business need a security system?
Vitel Communications specializes in the installation and maintenance of security systems for businesses. Vitel also has many other services that can benefit your business. If you're looking to keep your business as safe as possible, send us a message!