Phone Lines & Alarm Systems: Everything You Should Know
Tuesday, June 8th, 2021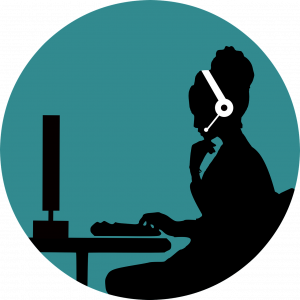 There are many questions when it comes to installing an alarm system. One of the most common questions is if you should already have a phone line for the alarm system to work. With modern technology, there are ways for you to get around having to have a phone line. It depends on if you are installing a fire alarm system or a burglar alarm system. A fire alarm system only needs to be monitored if there is a fire sprinkler system tied to the fire alarm system, or if the authority having jurisdiction mandates that it be monitored. On the burglar alarm side, the system is not required to be monitored but it will only alarm locally and never dispatch the authorities.
Do alarm systems need a phone line?
The short answer- no. Not all alarm systems will require a phone line for functionality. There are pros and cons to using a phone line for your system. One of the most common concerns for people who are going to install their alarm system with a phone line is "What will happen if my phone line gets cut or damaged?" Since there have been many occurrences of a line becoming damaged, there are internet backups so that your alarm will still perform if needed. Landline connection is often unreliable and slow. 
Fire alarm systems that monitor over phone lines have to have two phone lines to the communicator. The reason for this is if one gets damaged or malfunctions, the other will still operate and be able to send any emergency signals. With burglar alarms, the system will only have one phone line tied to it- unless there are any fire devices, such as smoke or heat detectors. Then, it will have two phone lines and meet the fire alarm requirements of the alarm system. On the burglar alarm, if a phone line gets damaged or malfunctions, the system will not be able to communicate any alarms or problems.
Phone lines are rare since technology has advanced for alarm systems. Now, there are cellular backups so that your systems are always available. Most systems today will use IP connectivity for alarm monitoring. 
VOIP phone lines are the most common way today that generates a dial tone at a business. These always give problems because they do not operate the same way as the old POTS lines that were provided by phone companies. Fire alarm and burglar alarm systems both use cellular as a growing way to communicate instead of VOIP or POTS lines. IP-based data lines are also an option as a form of communication for both burglar alarm and fire alarm systems.
Does your business need an alarm system?
Contact the specialists at Vitel Communications! We will help aid you in the process. Our specialists are trained in fire alarm and security systems so that your business will be safe and secure at all times. If you are interested in any of our services, send us a message to learn more about what we have to offer.