Honeywell CLSS Complete Connectivity
Tuesday, October 11th, 2022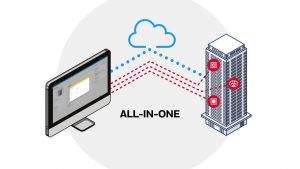 Honeywell is on a mission for complete connectivity. One of the ways that they are going to achieve this is with the CLSS-Connected To Life Safety Services. At the heart of fire safety, there is CLSS. You will have access to real-time visibility which allows you to act quickly and accurately.



System Compliance
You will now have access to your compliance reports anytime you want them. 
Holistic View/Real-Time Info
This system gives you remote access to be able to diagnose a problem before you even arrive on-site. Now, you can monitor anytime and anywhere. 
Planning Tools/Reduced Downtime
This system provides tools that allow for your system to efficiently be tested and serviced. This helps by giving you fewer disruptions and gives you the information to mitigate life safety events. 
End To End Cybersecurity
Honeywell monitors the end-to-end cybersecurity landscape. This ensures that your system is safe and secure while also giving access only to permitted users. 
System Features
CLSS Horizon
GUI (graphical user interface) allows someone to identify and respond to events quickly. 
Site Manager
Real-time inspection progress

Avoid delays/unnecessary site visits

Increase first-time fix rates

Service orders directly in the app 
Direct Panel Connectivity
Onsite panel control from a mobile device

Facility device count
Mobile Connectivity
One man commissioning

Remote access
Automatic Report Generation
Immediate/accurate report generation
Alarm Transmission
– 
This improves signal reporting for alarms and optimizes communication paths for the alarm signals. With the communicator, you can have one-click programming with a central account set up. 
Diagnostic Tools – 
You can now streamline life safety systems with access to your system information using a mobile or desktop device. Your dashboard will allow you to monitor all of your sites at once.
Test And Inspect – 
This allows you to update NFPA reports quickly and more accurately. 
Configuration Tools – 
You can now have a remote connection with the configuration tools. There is also better software licensing for commissioning, license administration, and security. 
Vitel Communications
Vitel Communications specializes in the installation of life-saving technologies. Give us a call today to learn more about how we can help you and your business stay protected. 1-877-66VITEL.
Transcription
Today's technology allows us to be more connected than ever before, across all aspects of our daily lives, including life safety. In fact, we're so connected that we can sometimes take it for granted.
So what happens when connectivity fails?
A recent event at a K-12 elementary school in Richmond, Virginia, saw a failure of communication between the fire panel, the alarm monitoring station and the first response team.
First responders were late to the scene because the fire alarm never reached the fire station. When first responders did arrive after receiving a call from a bystander, the data available at the fire alarm panel was not clear and did not indicate the exact location of the alarm within the building, allowing the fire to take hold and destroy the school.
This is why Honeywell is on a mission to set a new standard in life safety. With CLSS pushing for complete connectivity from the detector to the first responders, Honeywell's connected life safety services, CLSS, is an innovative end-to-end platform that combines the power of cloud-connected hardware and software to transform the way fire systems protect your property, your people, and first responders.
CLSS is available from both Honeywell and third party partners and provides life safety-enhancing features such as faster alarm transmissions, delivering detailed alarm signals to first responders, faster.
Test and inspect.
Assure full testing and prove compliance with digital inspection reports.
More data.
Share detailed data with the fire department, for more effective emergency response.
Facility manager
Take control of your facility's safety and avoid disruption with real time alerts.
Remote diagnostics
Improve technician first-time fix rates and reduce system downtime.
CLSS places connectivity at the heart of life safety, creating safer buildings and better outcomes. Complete connectivity with CLSS, The new standard in life safety.