Fire Safety With NOTIFIER INSPIRE™
Tuesday, March 14th, 2023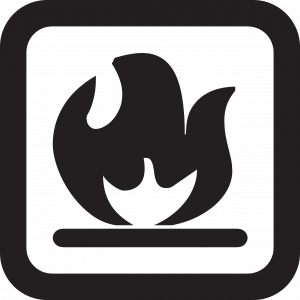 Your fire safety concerns will be diminished with a new line from Notifier. The NOTIFIER INSPIRE™ series is modular and expandable and goes along with the Self-Test Series of detectors. This is changing the way businesses view fire safety within their companies. 
These systems are connected with the CLSS (Connected Life Safety Services) software. The CLSS software allows you to have real-time visibility of what is happening inside your business. With tools like System Compliance and Real-Time Info, you can easily view and diagnose issues without having to be onsite. 
The NOTIFIER INSPIRE™, Self-Test Detectors, and the CLSS give you an integrated and cohesive solution. With these systems, you will decrease disruptions which give you the power to increase productivity remotely. These systems also guarantee compliance, giving you the relief of knowing that your business and customers are safe and protected. 

Key Features
10" Touch Screen

Smart Wireless Integrated Fire Technology

Self Test detector technology

Advanced history filters

Alarm verification selection

Multiple monitors throughout every building

Optional cloud connectivity

Icon-based event notifications

Intelligent Sensing:

Drift Compensation

– This allows the detector to keep the ability to detect real smoke versus false alarms. 

Maintenance Warnings

– The drift compensation can reach a certain level that may be compromised which results in special warning levels. 1. Low chamber value. 2. Dust accumulation close to the limit. 3. Dust accumulation above the limit. 

Sensitivity Adjust

– 9 levels for detection. 

Self-Optimizing Pre Alarm

– This allows the detector to "learn" its environment. 

Cooperating Multi-Detector Sensing

– This allows the sensor to use readings from sensors around it when making alarm decisions. 
Real Life Statistics 
In a study conducted by Notifier, there were 403 facilities that were surveyed. Here are the results.
According to the study, 91% of facility managers say that the life safety systems allow for quicker response times as well as limit the number of disruptions due to system testing and maintenance. 
With NOTIFIER INSPIRE™, you can identify problems prior to emergency response teams even arriving. You also can eliminate the need for physical inspections with the system's digital inspection process. 
The study also found that 70% of facility managers stated that communicating information is a concern. 
The CLSS software allows you to pull all of the data that you need. From inspections to reporting data, you have access to your reports 24/7.
Lastly, there are only 35% of facility managers that currently have the software needed for insight and access to their fire systems. 
With NOTIFIER INSPIRE™, you have a full-time view of what is happening in the facility, as well as the maintenance schedules, age and condition of the device, and real-time status updates.  
Vitel Communications
At the end of the day, life safety is priceless. Choose to protect your business and your customers with top-of-the-line equipment and service from Vitel Communications. If you want to learn more about how we can help your business, give us a call at 1.877.66VITEL.