Factors To Look For When Hiring An Alarm Monitoring Company
Monday, November 15th, 2021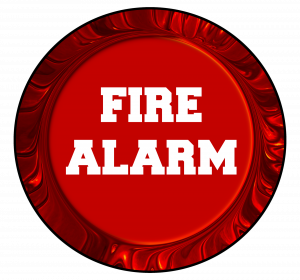 Are you in need of a fire alarm monitoring company? There are hundreds of companies out there, all claiming to be the best. So, how do you find one that's reputable and actually lives up to its promises? Here are some factors to consider when choosing a fire alarm monitoring company.
Experience
Look for signs of experience throughout the company. Make sure that all of their employees are well-versed in the latest technology. If technicians aren't knowledgeable about new products and services, they won't be able to simulate crisis situations correctly, which means your business will remain at risk.
Licensing
Fire alarm monitoring companies should be state-licensed before they can work within your business. If you're unsure whether or not they are, ask to see their license before you sign any paperwork. They should be able to provide it without hesitation, as long as the department knows where they are. 
One of the most common mistakes companies do when hiring a fire alarm system is hiring one that is not experienced enough and does not have enough experience to handle their needs. These two factors can cause problems in the future and may cost money and time down the road. A company should look for these key factors when searching for an outside company:
A company should make sure the fire alarm monitoring company has previous experience with similar projects. If a company does not have any previous work done, it will be hard to find out if they are reliable or not. A good company will have references that you can call and talk to about their services.
Price is not always the most important factor when choosing an outside fire alarm company. It is very common for companies to start this way, however, it should be one of the last determining factors after all other factors have been considered.
Hire Vitel Communications
Every business needs a fire alarm monitoring company. Making sure that this company has enough experience and knowledge can save you thousands of dollars in the future. Contact us today to get started!