BDA Systems
Tuesday, September 13th, 2022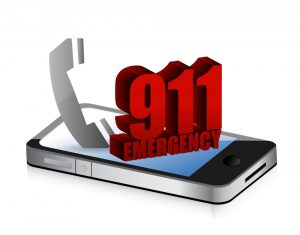 Bi-Directional Amplifier systems are required to make sure there is coverage for all emergency communication systems. Take a look and find out how these systems will benefit your business. 





How is NOTIFIER's BDA and FIBER DAS SYSTEM Unique?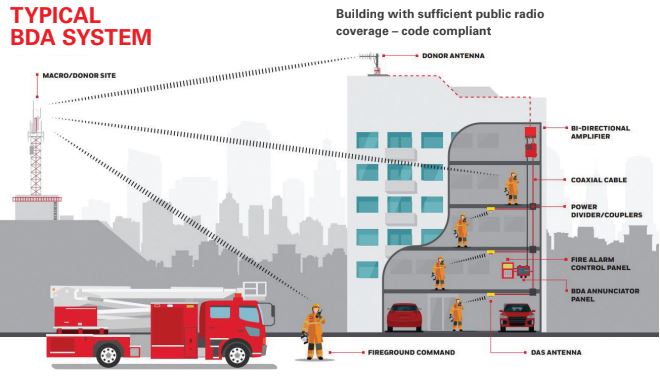 Specifically designed to meet NFPA and IBC/IFC code compliance with the UL2524 2nd Edition listing, our BDA and Fiber DAS solution enhances two-way radio signal strength inside buildings, tunnels, and other structures. NOTIFIER BDA and Fiber DAS Solutions offer Digital Class A/B, low to high power (0.5W to 5W) radio signal booster system that can be designed and customized to meet all public safety frequency band ranges -VHF, UHF, 700 MHz, 800 MHz, and FirstNet Band 14 support with Single/Dual Band. This state-of-the-art BDA and Fiber DAS System is developed to provide the best amplification and coverage performance but at the same time support reliability of the radio network with no noise.
Single portfolio, offering all components required, to meet any single or multi-building application across the US supporting all public safety frequency bands

IFC, IBC, and NFPA compliant, FCC certified

UL2524 2nd Edition listing for In-building 2-Way Emergency Radio Communication Enhancement Systems

Channel Selective, software programmable or adjustable bandwidths. Platform-wide Downlink Automatic Gain Control (AGC) per channel and time slot

Built-In NOTIFIER addressable monitor module for direct integration to NOTIFIER Fire Alarm Panel for monitoring BDA and Fiber DAS Master / Remote. Dedicated annunciator options with built-in annunciator in BBU (Battery Backup Unit) and remote annunciator

No noise, oscillation prevention and monitoring with programmable performance mitigation actions and automatic uplink power amplifier auto-off support for safe operation and non-interference with public safety radio system

Address any application, any jurisdiction with a lower total cost of ownership 
How to determine if a BDA System is beneficial to your building
Typically performed by specialized FCC GROL certified technicians and some fire department radio personnel, an RF Survey is accomplished by measuring the Downlink/Uplink signal strengths in decibels-milliwatts (dBm) using special measuring devices. Results are submitted to AHJ to determine if a BDA system is required or if a waiver is appropriate.
Vitel Communications 
Vitel Communications specializes in multiple systems, including the Bi-Directional Amplifier. If you are unsure of your system or the coverage that it entails, let us help you. We are trained and certified in life safety systems that keep you and your business safe. Contact us today!